There's no such thing as too much knowledge when you're deciding whether the time is right to buy a home or continue renting.
FFB Mortgage Lenders wants first-time homebuyers to feel confident in their decision, so we compiled a worksheet that provides a side-by-side comparison of the pros and cons of renting versus buying a home.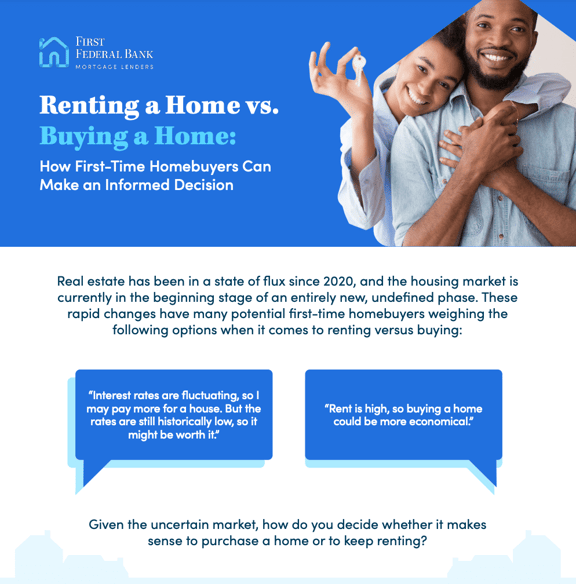 This worksheet helps takes the guesswork out of the "buy vs. rent" debate by defining:
Which three factors have the biggest impact on your decision
Why buying a home often makes more sense than renting
When renting a home a better option (at least for now)
How FFB Mortgage Lenders uses their experience, partnerships, and relationships to support you at every stage of your homebuying journey
Fill out the form to get instant access to Renting a Home vs. Buying a Home: How First-Time Homebuyers Can Make an Informed Decision, and use this worksheet to take the next step toward homeownership.