At FFB Mortgage Lenders, we've heard it all, from "My credit isn't great, can I still get a home loan?" to "What are certified funds, and why do I need to bring them to closing?"

We put together a comprehensive checklist to help first-time homebuyers like you navigate the unknowns of applying for a mortgage and purchasing a home.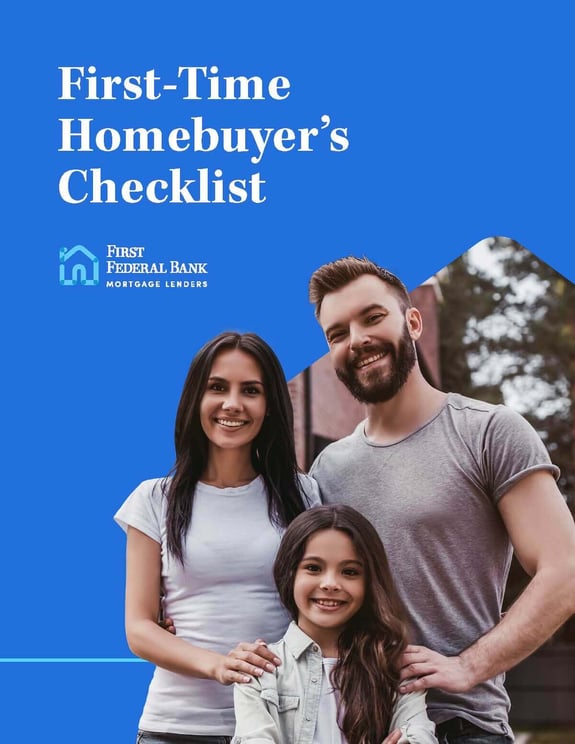 This checklist walks you through the process step by step, answering many of the common questions we hear from first-time homebuyers like:
How do I get pre-approved?
Is my credit good enough to buy a home?
Do I have enough saved for a down payment
How much extra will I need to cover closing costs?
And more!

Fill out the form to get instant access to the First-Time Homebuyer's Checklist so that you know what to expect during every step of your homebuying journey.